CCC Cabaret


Save the Date
The Central City Chorus Presents
The Ninth Annual Central City Cabaret

Circles of Love
Songs About Friends & Family
Saturday, January 28, 2017, 6:00 PM
53 Below @ Broadway (fka Broadway Baby)
Located downstairs at The Broadway Comedy Club
318 West 53rd Street, between 8th and 9th Avenues View Map >

Doors open at 5:15 PM
Tickets $20, 2-drink minimum per person
To purchase tickets in advance, click the BrownPaperTickets logo below.
Tickets also available with cash at the door.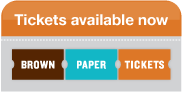 This wonderful event is a chance to raise funds, to feature the extraordinary talents of our own Chorus members outside the realm of classical choral music, and to just plain have fun!